About the Hall
The Seniors' Centre is centrally located in downtown Quesnel and is within walking distance of the cities amenities. This is a large, self contained complex that has plenty of parking area. There is a complete audio system and internet access is available. 425 chairs and 50 tables are on site. Wi-fi is available upon request.
The Main Hall measures 60' by 60' (3600 sq. ft.) and has a theatre-style capacity of 450 seats, or a banquet style capacity of 250. There is a floating hardwood dance floor in front of the stage. The height from the floor is 44 ft.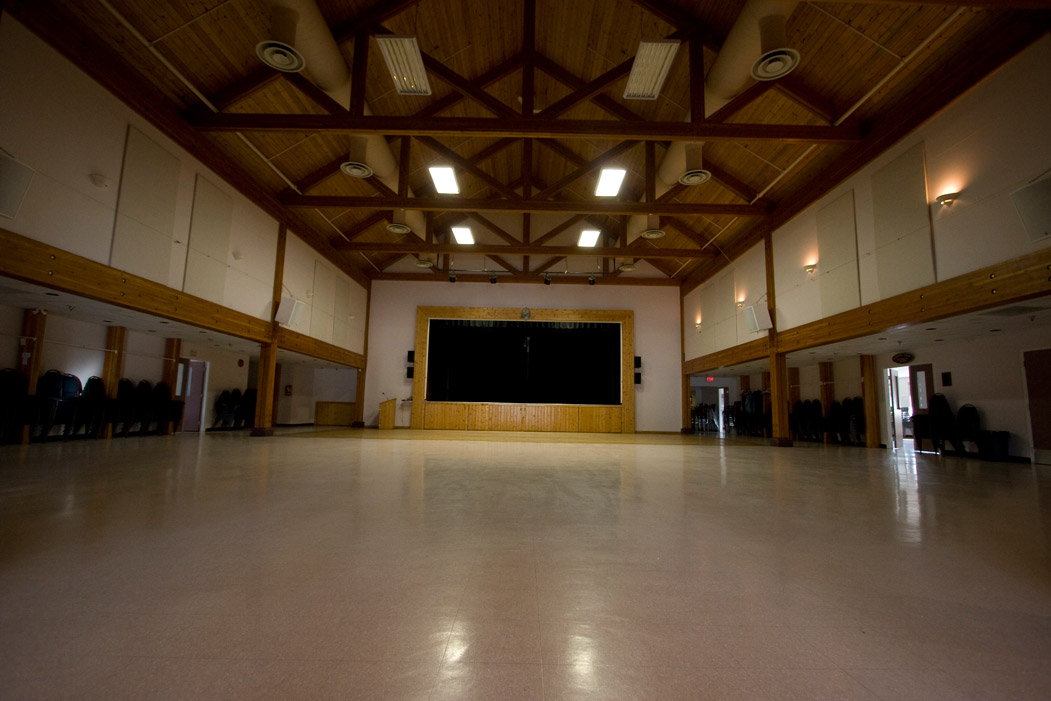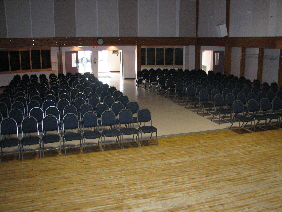 At the north end of the main hall is a 24' by 24' stage (600 sq. ft.) This stage area includes full curtains, backdrop, two - 220 amp breaker panels and a 16' by 16' dressing room with a bathroom located off to one side. There is a piano available.
The Seniors' Centre has a fully-equipped kitchen: 2 gas stoves with grills, each with 5 burners and an oven; an electric stove with 4 burners and an oven; a commercial dishwasher; a small freezer and a commercial cooler; 2 double sinks, 1 single sink, and a larger commercial sink; and a large work island. There are coffee pots, and dishes and cutlery for 200 available for rent.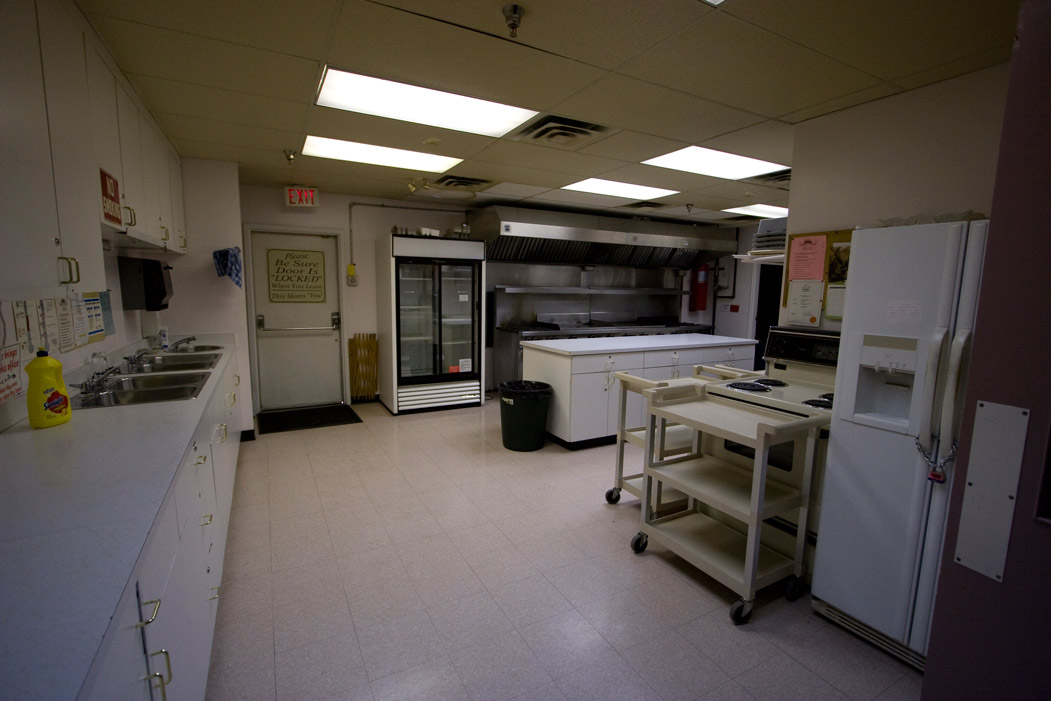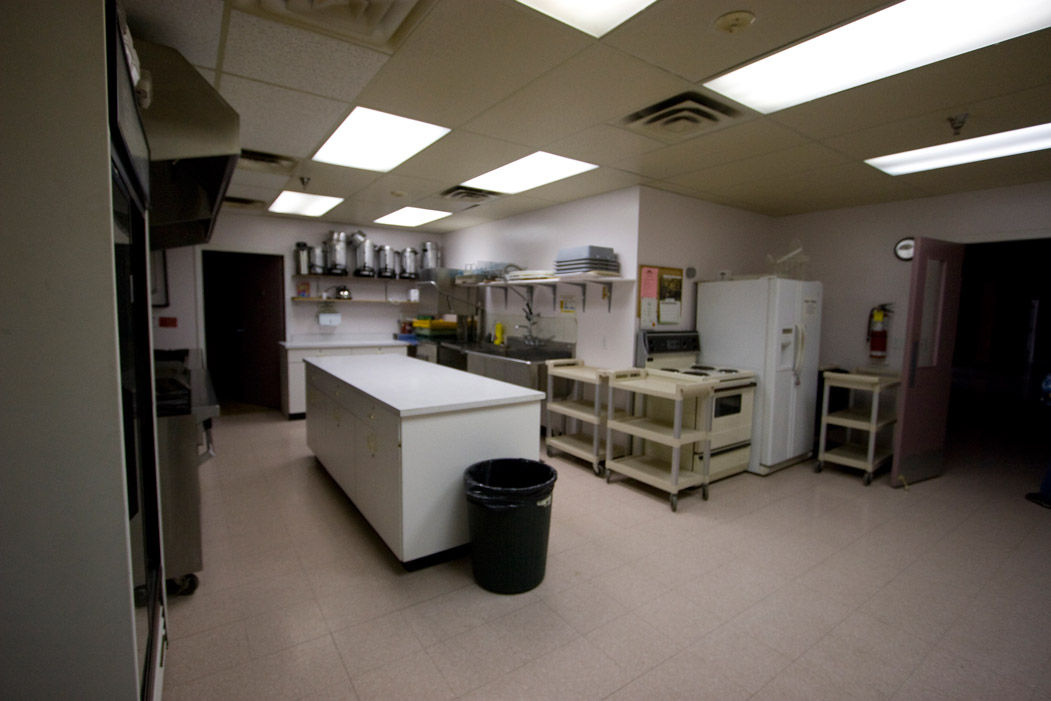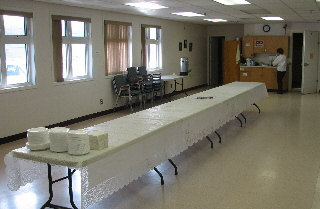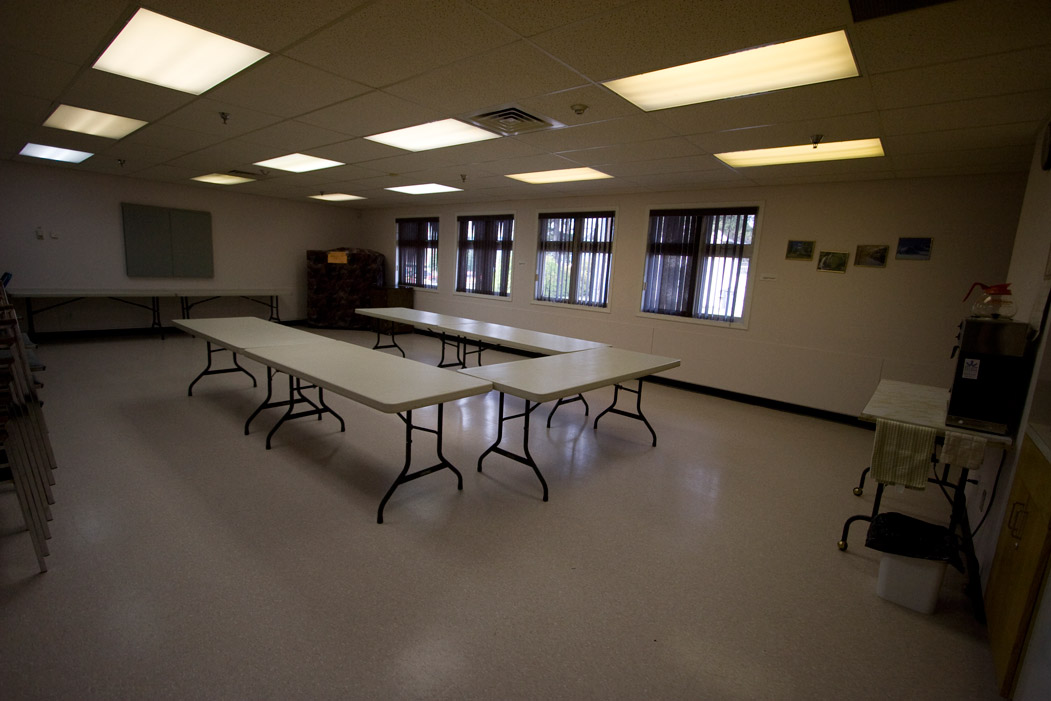 The Activity Room is 21' by 47' (980 sq. ft.) and has a coffee center and sink. There are tables and chairs for use in this area. A large walk-in cooler is located next to the coffee center.
The Board Room is a 22' by 21' (460 sq. ft.) with a seating capacity of 50. It has a separate bathroom, TV with a VCR, coffee station, a display board and tables and chairs.